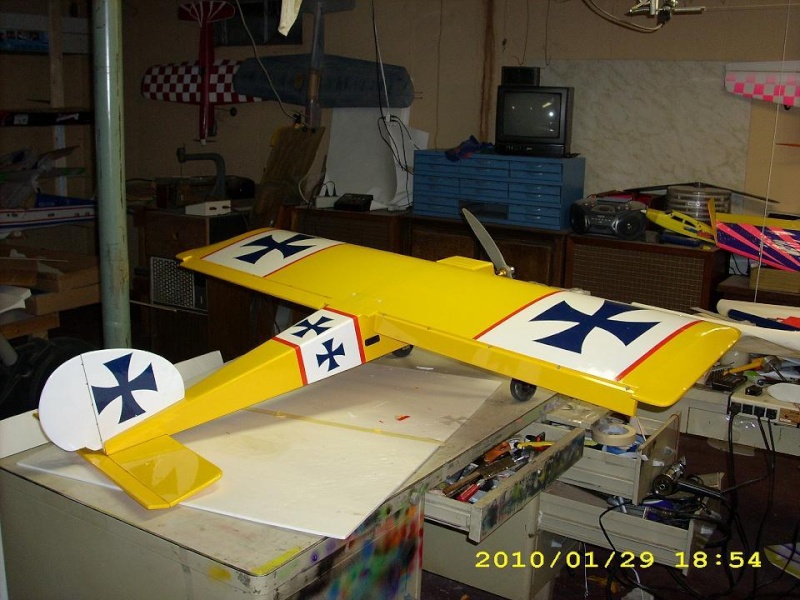 Just Thought I would share my latest project.
I got the kit from Roger a few years ago and finally got it finished.
The kit is by Rousch Manufacturing from the late 70's to early 80's
It features a foam wing. I powered it with a CRRC26 engine.This is the first plane I am using a LIFE battery 3000MAh 6.6 volt Hyperion.
the battery weighs less than a 2500 4.8 volt sub C nicad pack. I also have a RCEXEL ignition shut off with a battery eliminator circut per Rogers info. Steve