Hi Guys:
Well the weather was great this morning so I took the Eindecker out for her maiden. Probably the best maiden for me ever. You always read about these guys writing for the magazines "take off was straight and only a little right rudder required and two clicks of elevator required and trim was perfect", YEAH ! Well I had that kind of maiden, but I did require three clicks right aileron and about four clicks of up elevator but that was it. Notice my weight box I built above the engine in anticipation of extra lead to achieve the CG, the box is empty. The ASP 160 was a perfect match.
Few pics attached, I have not added my flying wires and cowl pending the maiden.
Balsa USA Kit, 80" wing. I didn't want to horse around with a one piece 80 inch wing so I modified the kit to add a TNT 36.0" X 1.0" tube and the wings for the tube. Weight came out at 11.8 lbs. Prop is a Master Airscrew "Classic" 16 X 6.
Covering is (what else) fabric, with Topflite paint with clear "satin" overspray. I built my spray booth 5 years ago and sure makes painting easy, no more hanging sheets.
The ASP 160 Twin ran flawlessly, the onboard ignitor "ON" and "OFF" via throttle worked out perfect. No loss of cylinder at slow flight, glow comes back on at about 2500RPM.
I will bring it out Saturday.
Tom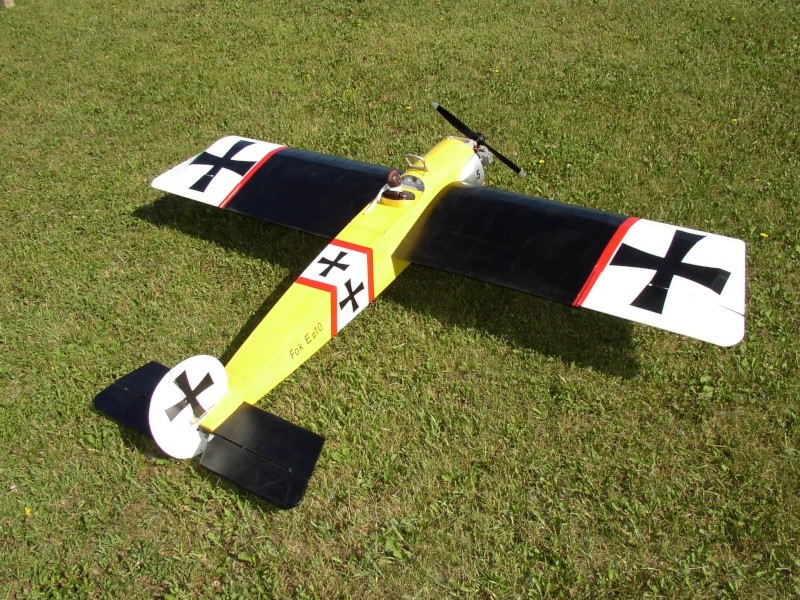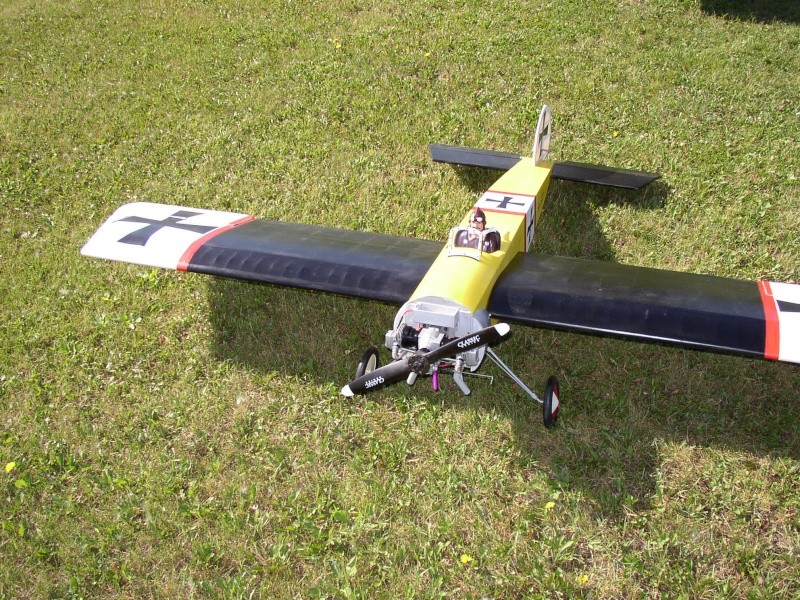 Last edited by teeceeveecee on 6/14/2011, 5:33 am; edited 1 time in total