Hi Guys:
I just picked up a new case of Powermaster fuel from Greenfield. As most of you probably know Powermaster is the only fuel I use. In my opinion it is simply the best. My choice is "YS/Saito 20/20" blend. That is 20% Nitro and 20% lubricant. The lubricant is 14% synthec and 6% castor.
Anyway I have 6-gallons, I will sell 3-gallons if anyone is interested. Roger B. says he wants a gallon so there are actually 2-gallons available. I can use it all since it is in metal cans and stays fresh forever, but will sell some as noted, just what it cost $25.50 a gallon.
Roger, I will put your gallon in my truck for whenever we meet at the field, right now weather looks good for Saturday.
Tom
608 868 2411
tomgin1@msn.com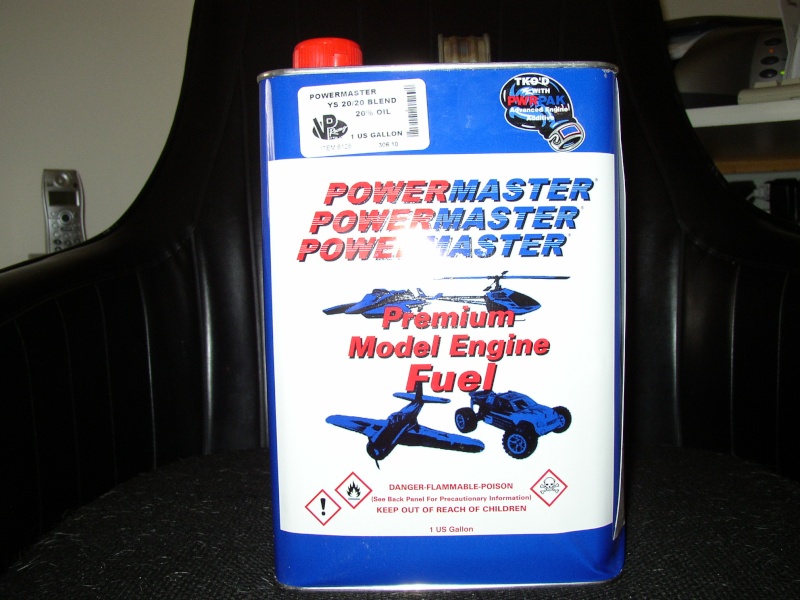 Last edited by teeceeveecee on 7/15/2011, 6:12 am; edited 2 times in total