Hi Guys:
This is the start of my build on the Robinhood 80 I brought for "show & tell" at our meeting Tuesday. Just a few pics for progress to date.
Tom
Thought some of you may be interested in seeing the "sticks" come together.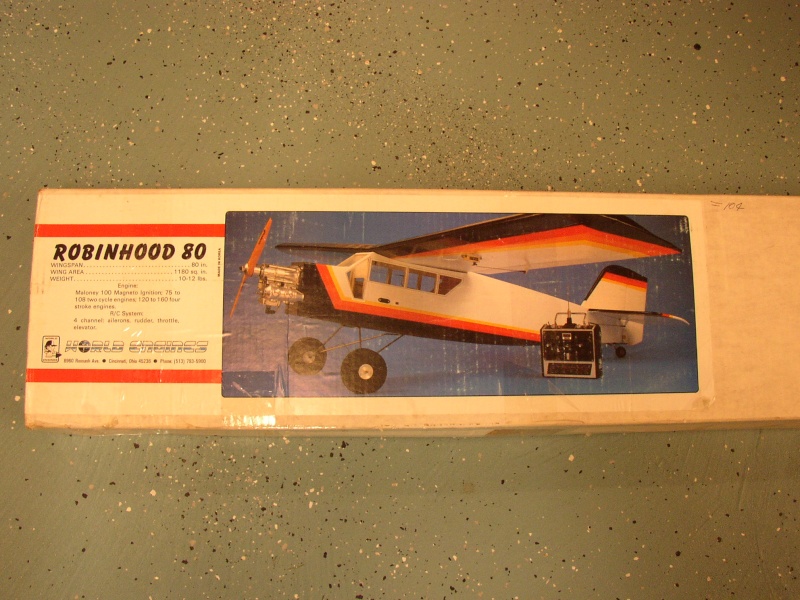 This kit is over 28 years old.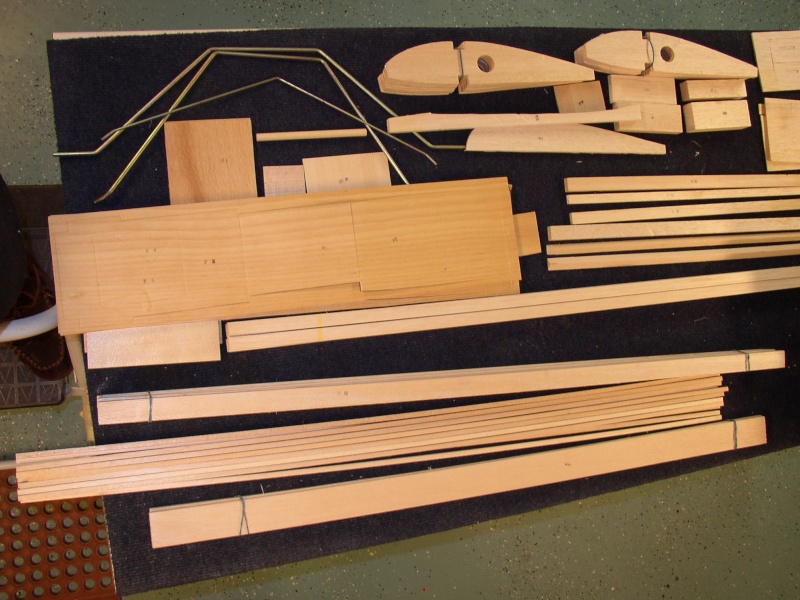 Some of the sticks.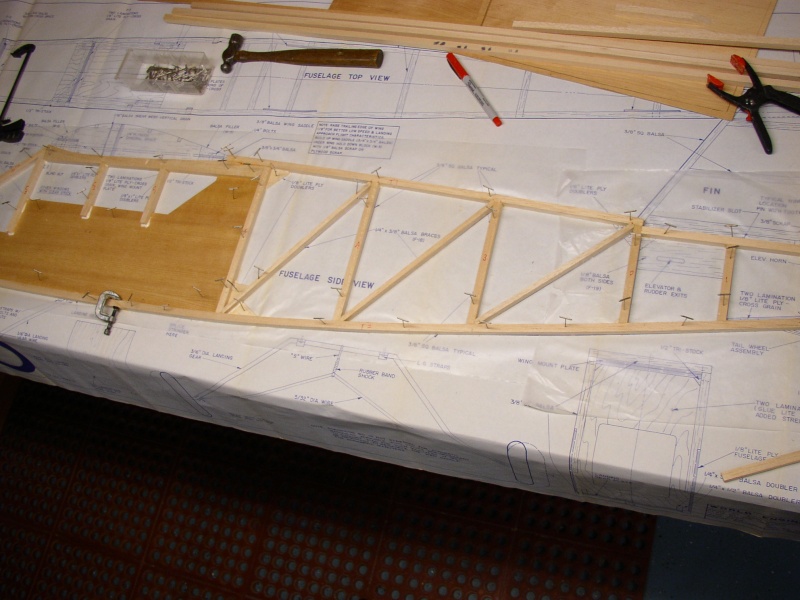 The right side is built over the plan.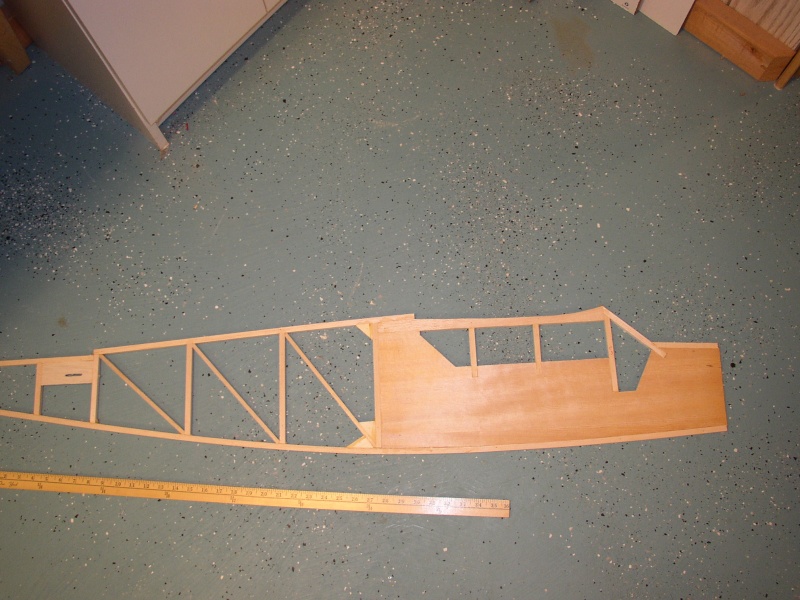 The right side finished.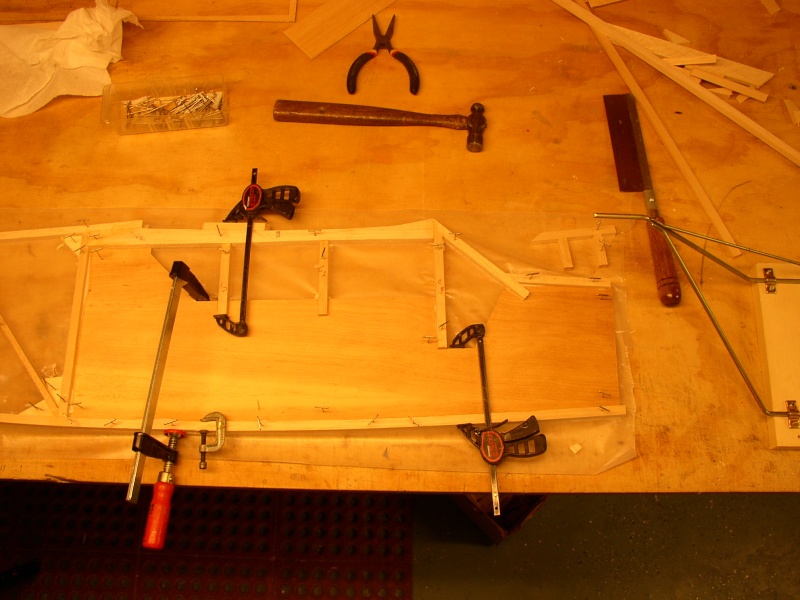 Left side is built over the right side.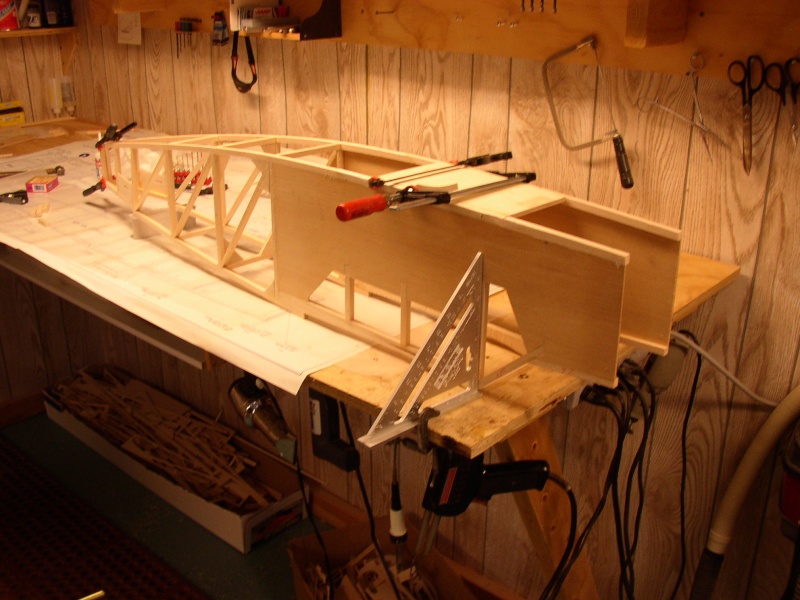 Two sides with a few spreaders in place and squaring.\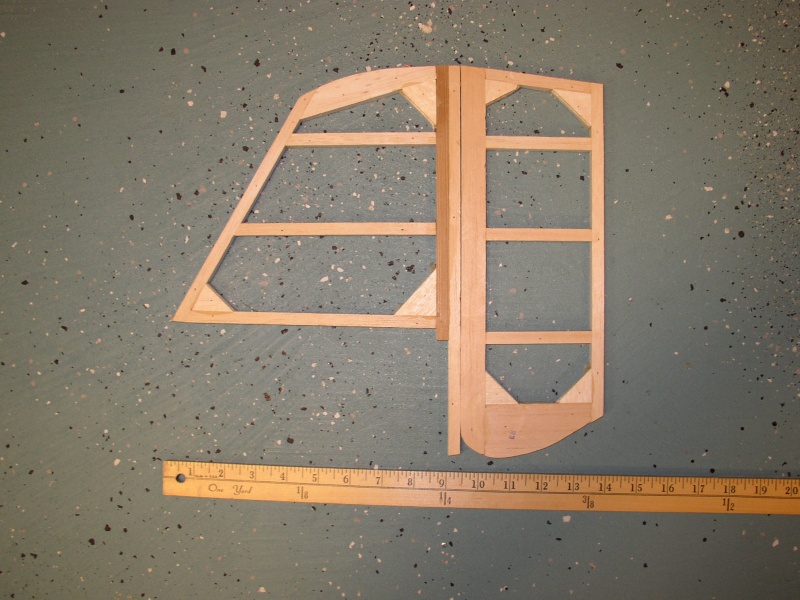 Since I build with Titebond-II or Gorilla Glue I work on other parts while waiting for things to dry.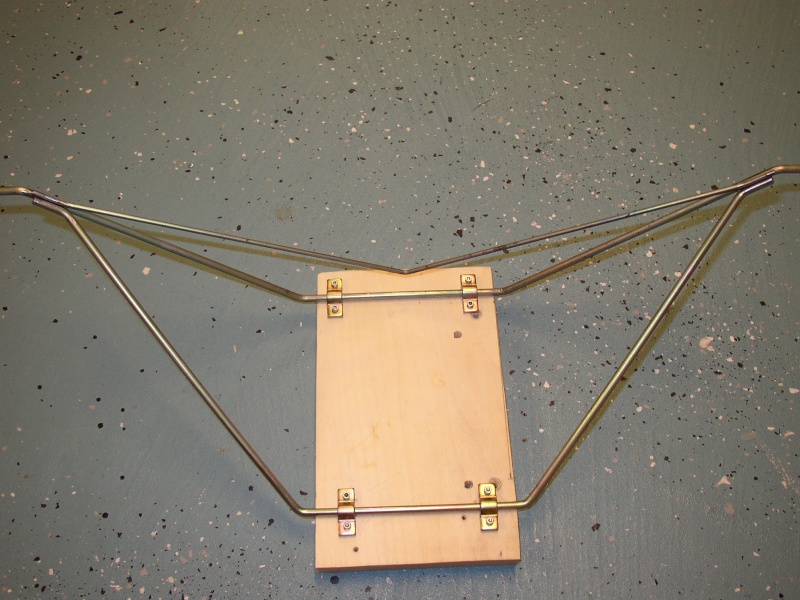 The landing gear clamped on scrap wood with all pieces CA'ed together so I can wrap with copper wire and silver solder. Would be nice just to braze it with brass but too much heat and wire would get brittle.


Last edited by teeceeveecee on 10/14/2011, 5:39 am; edited 1 time in total