Hi Guys:
Not too much to report. Pinned the firewall, installed the DLE 20cc, Big Wheels arrived. Ready for final bracing, servo bay, push rods, pull-pull, etc.
Lost a little time reparing my Skybolt. Ripped the landing gear off Saturday. Not a bad landing just a little hot. Inspection at home revealed why. They used HOT GLUE on the landing gear plate. Don't know why I mess with these damn ARF's.
Tom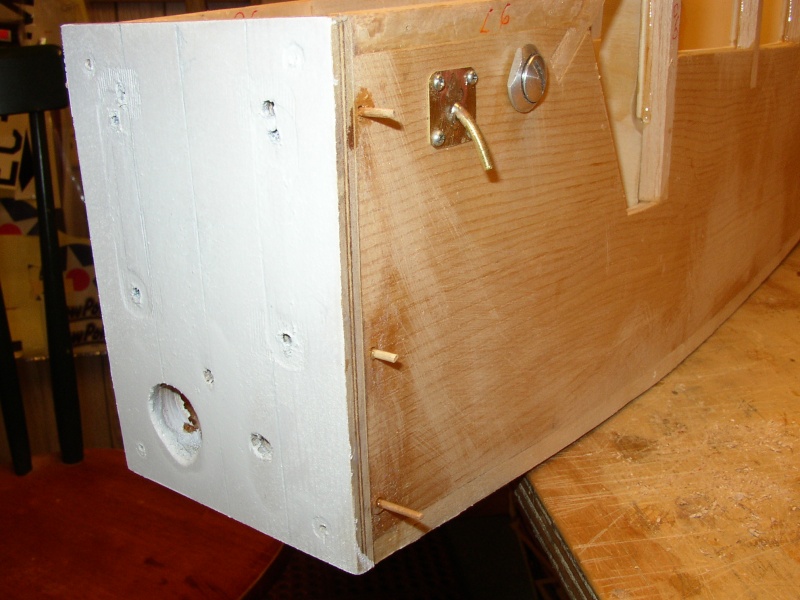 Three pins on each side. Amazing the shear strength of the round toothpick pins.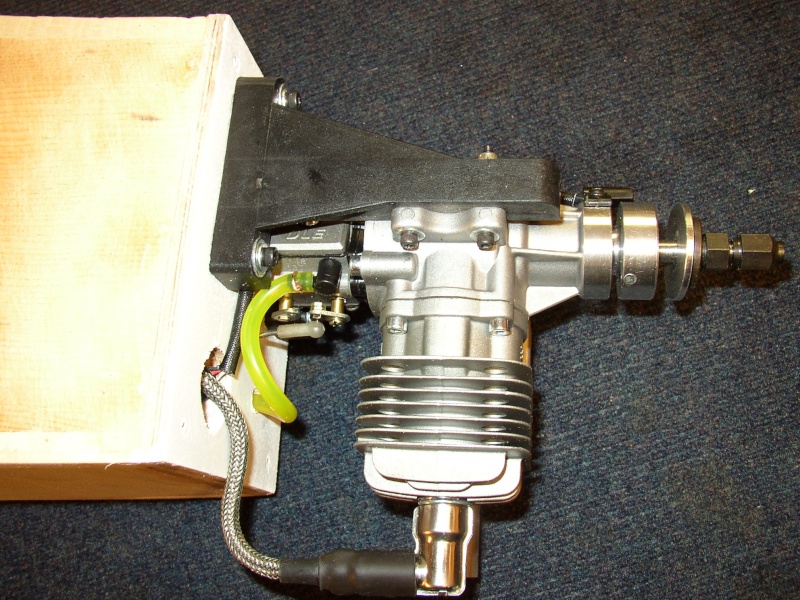 DLE 20cc, I will boot the hole in the firewall and seal with GE Clear Silocone.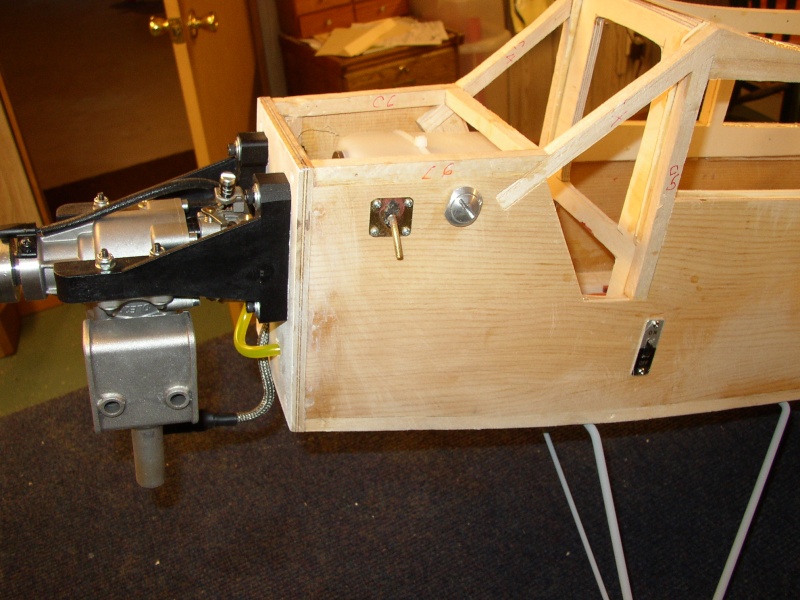 The DLE/muffler fits inside the firewall so I can make a cowl to complete the Curtiss Robin look if I decide to.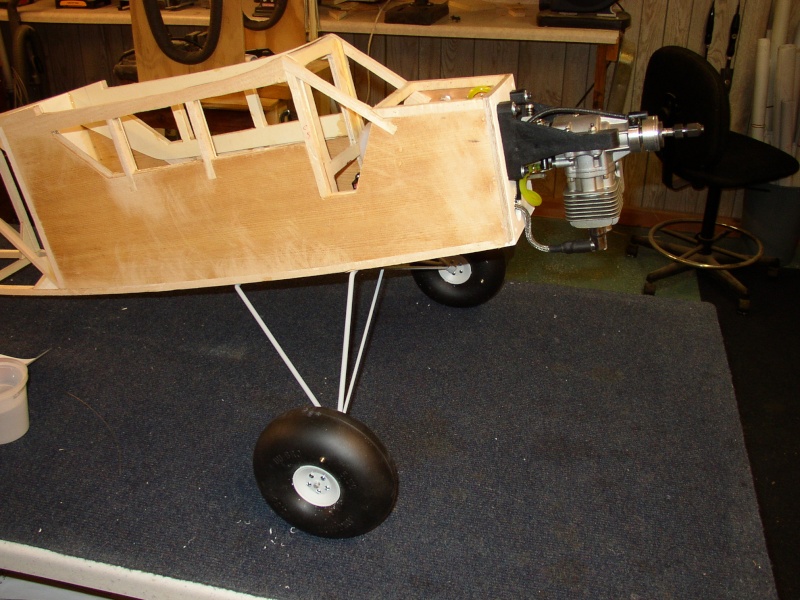 Big Wheels give that Golden Age look.