Hi Guys:
I have the wing finished, shaped and sanded. I have to build ailerons because I did not want to ues strip ailerons on a semi-scale airframe. Also because I added leading edge sheeting top and bottom and cap strips. The original design would have been too suceptiable to twisting and warps without these changes. The use of built up barn door ailerons will allow me to hinge at the top surface and thus provide aileron differential.
Graphics from Callie should be here Monday. They do a great job at really reasonable prices.
Tom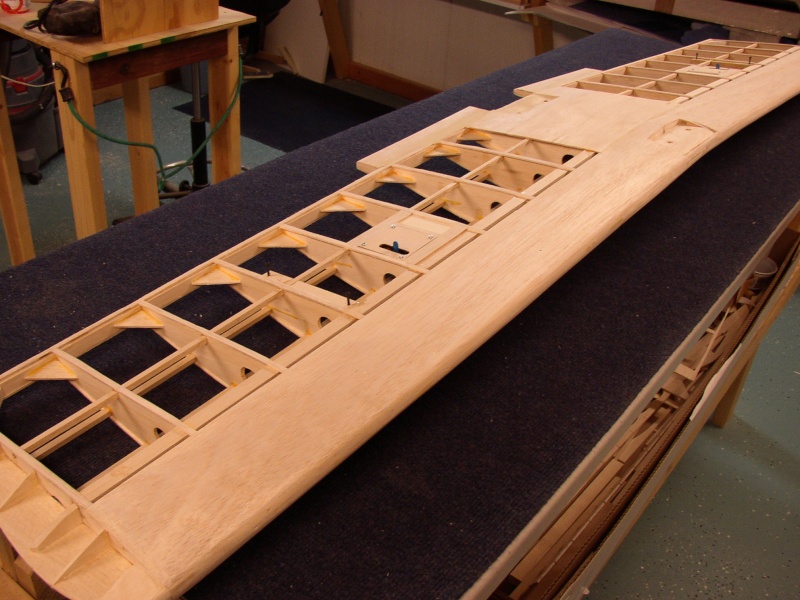 Also did buried servos flush surface mount.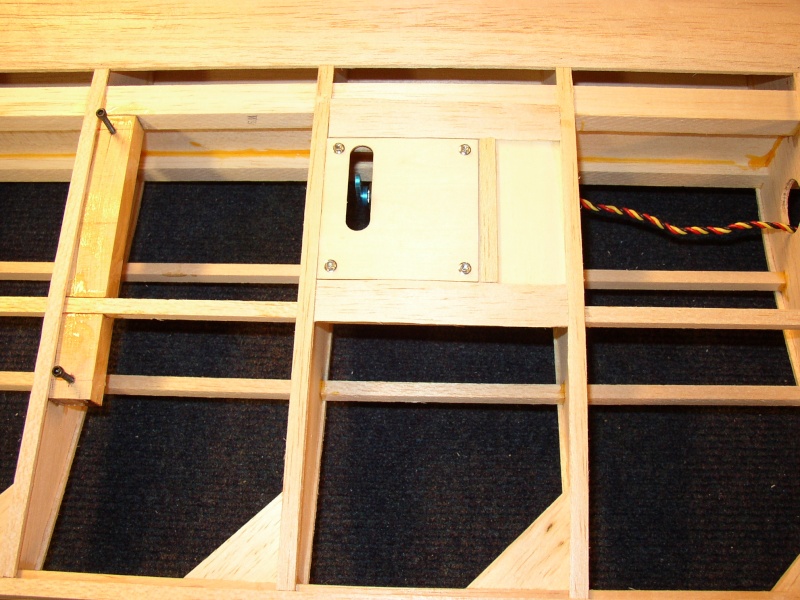 I like buried servos better than surface mount.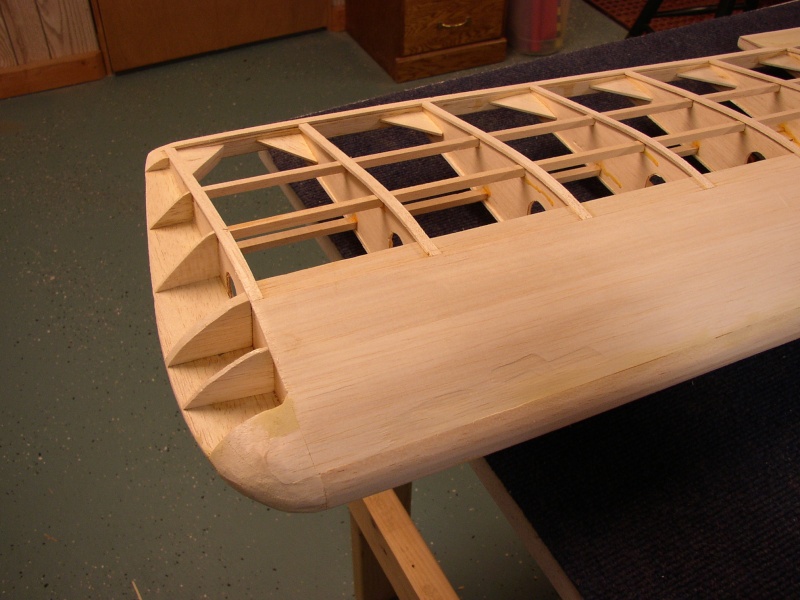 My wing tip mod should cover out well.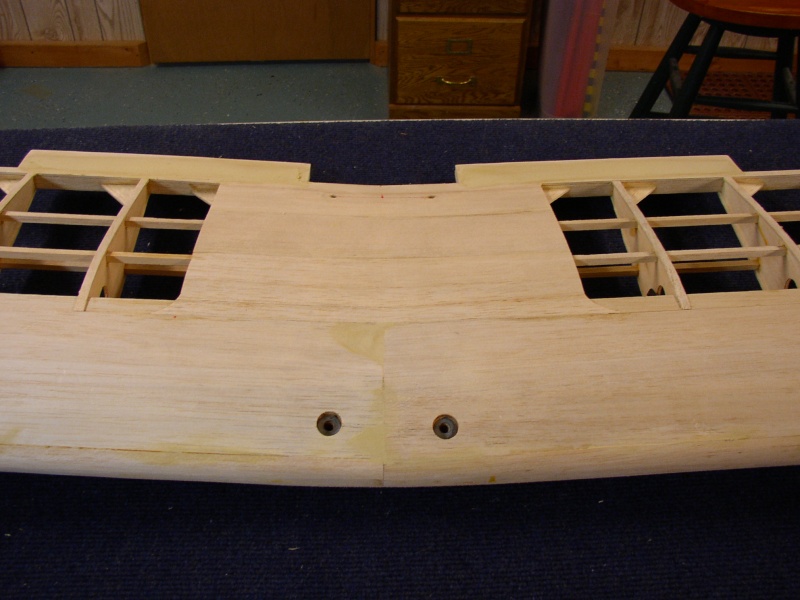 Wing attaches with 4-1/4 X 20 screws. 1980's design used steel screws, I will use nylon.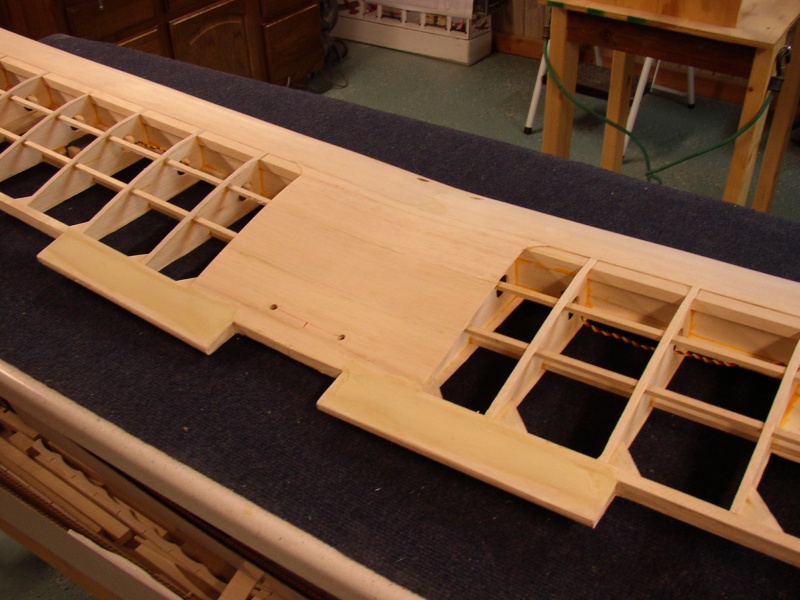 Aileron design changed to barn door.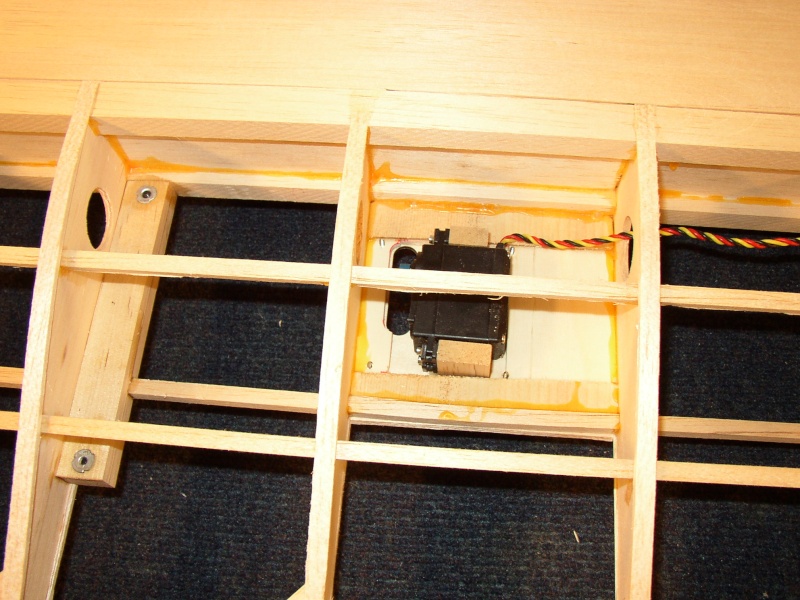 The servo well and wing strut brace landing block.


Last edited by teeceeveecee on 11/22/2011, 6:43 am; edited 1 time in total