Hi Guys:
Well got the ailerons fabricated and installed (temporary). Dosen't look like that much but getting the hinge pin line true so there is no binding when the ailerons are deflected can be a little difficult. I was fortunate, my drilling came out dead on and no deflection load.
If you look closely at the pics you can see the differential between "up" and "down" which helps control yaw during turns.
This completes all the fabrication except the cowl. Wing covering next week and start painting.
Tom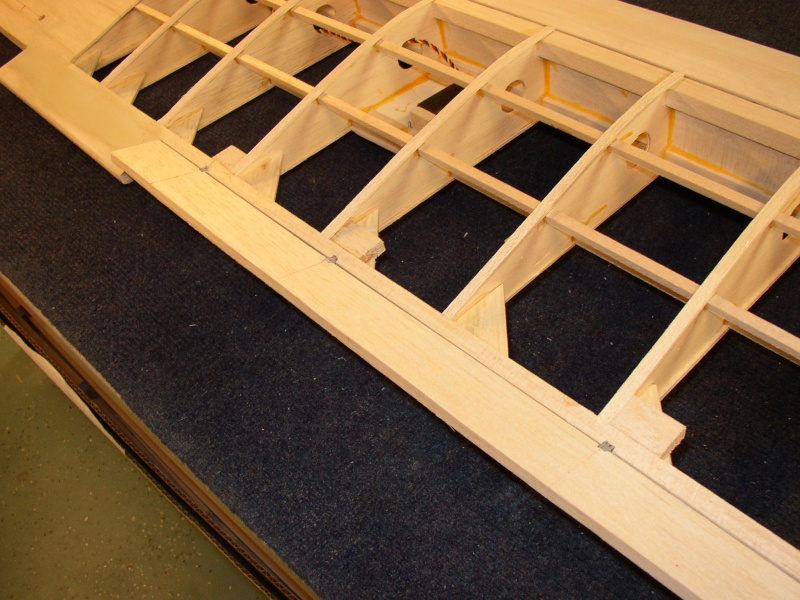 The "up" deflection with top surface hinge line.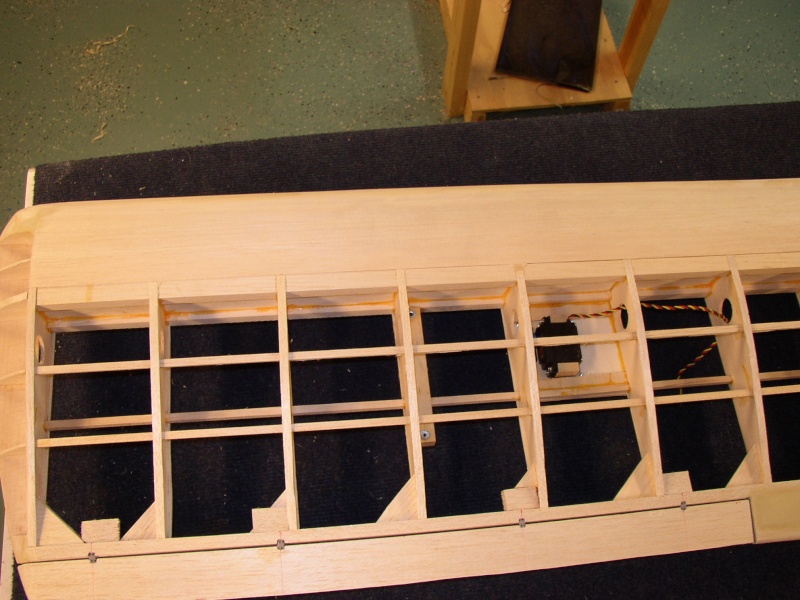 Four hinge pins per aileron.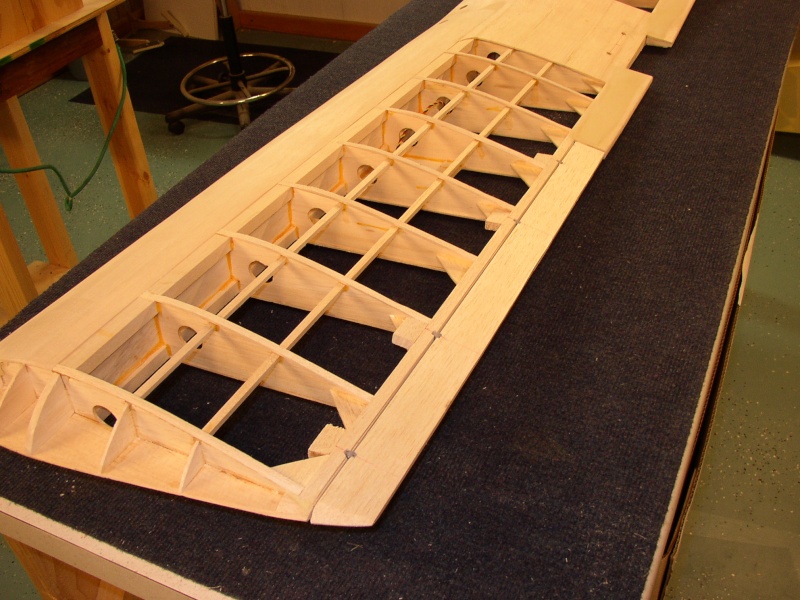 Little final sanding and ready to cover, ailerons blend to the tips well.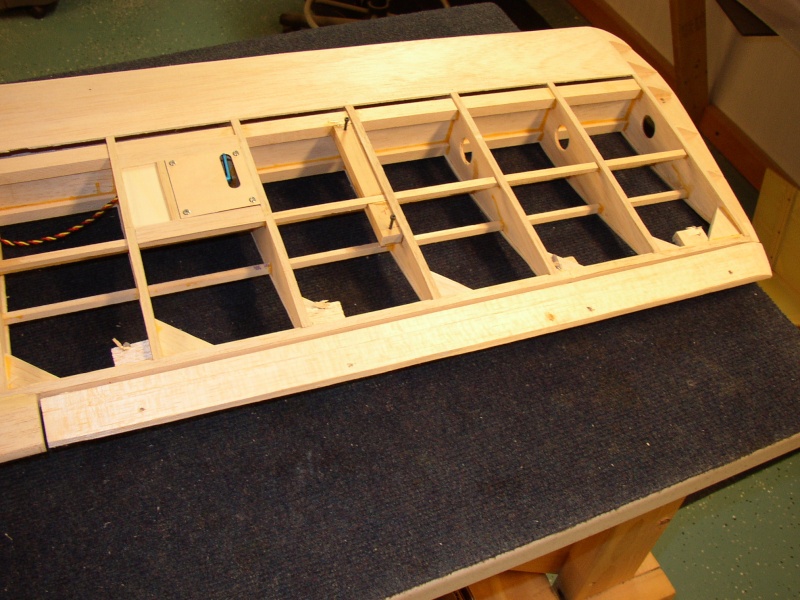 Bottomside view shows the aileron deflection pocket.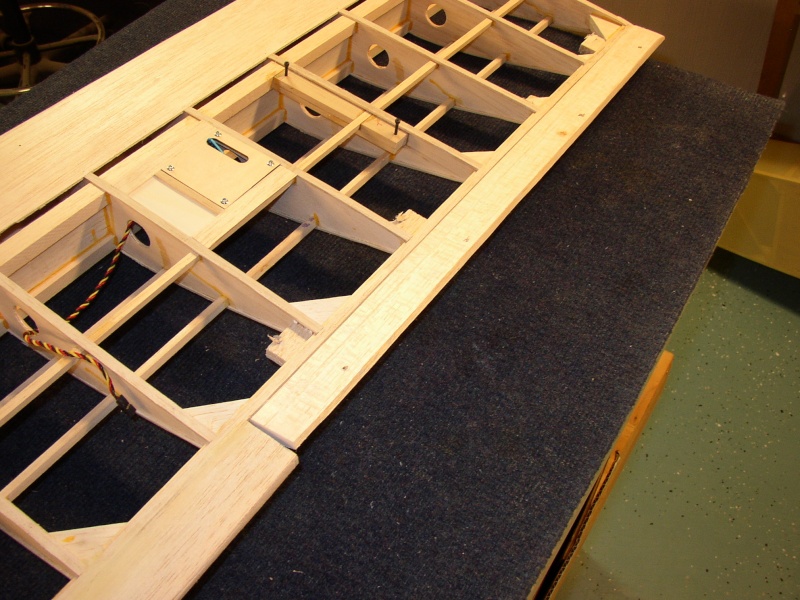 The "down" deflection.