Hi Guys:
Well after all the turkey and fixin's and watching the Pack defeat the Lions and then two more games (my wife and I are big Pro-football fans) I figured I better get back on R-H's wing covering. It is done, really good news is the AUW as it sits in the pics is 9.9-lbs. What is even better news is the CG is still dead. Of course there are no electronics installed yet but that is super simple to keep the CG dead on with no dead weight (lead).
All that is left is:
1) Install electronics.
2) Detail the cabin a little.
3) Paint the thing.
4) Design and build the cowl.
Tom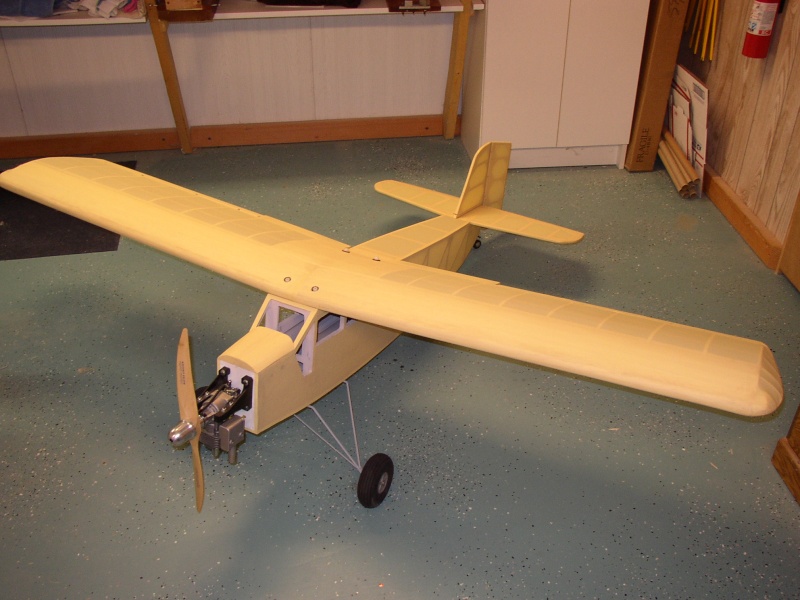 There she sits.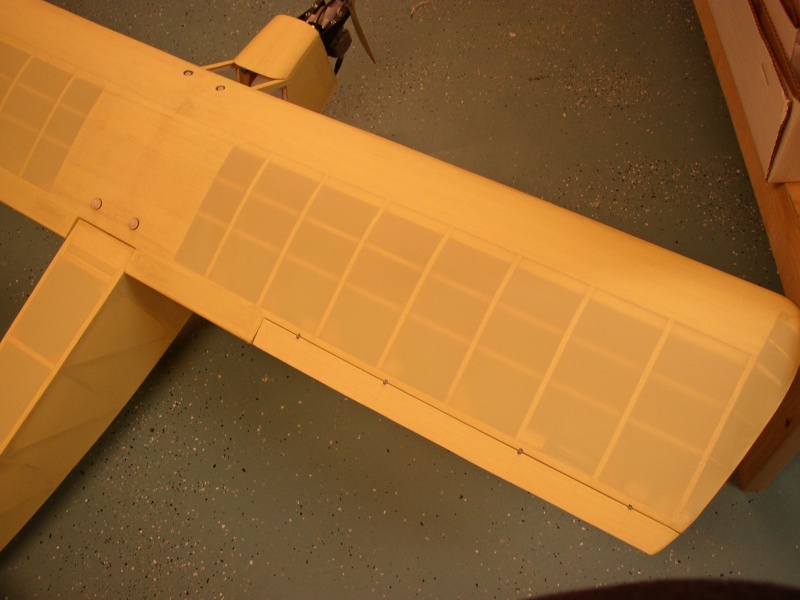 Barn door ailerons look much better I think.


Last edited by teeceeveecee on 12/9/2011, 9:00 am; edited 1 time in total