Hi Guys:
Wanted to see the orange color I picked so I sprayed the tailfeathers.
Sorry about all the flash bounce and color wash out, but it looks pretty good.
Tom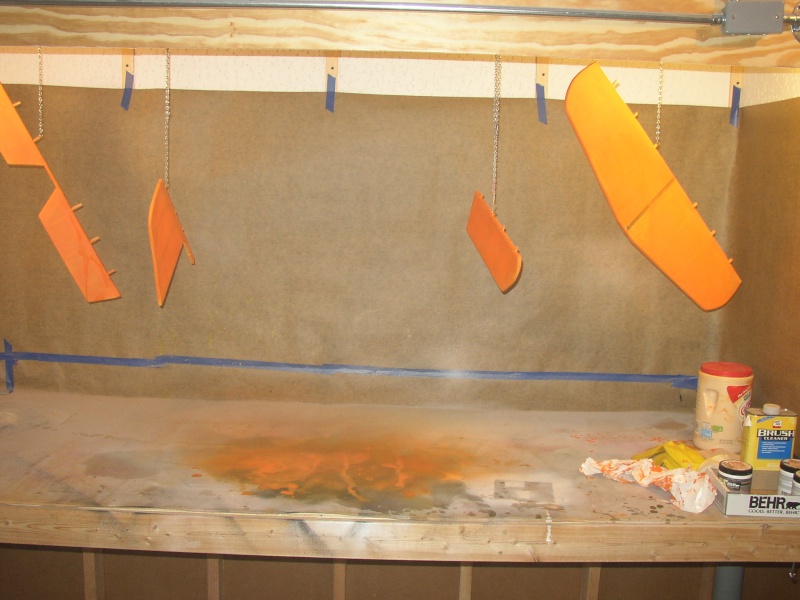 Tailfeathers hanging in my spray booth.
All those things sticking out of the hinge pin holes are just scrap balsa to keep the holes clean.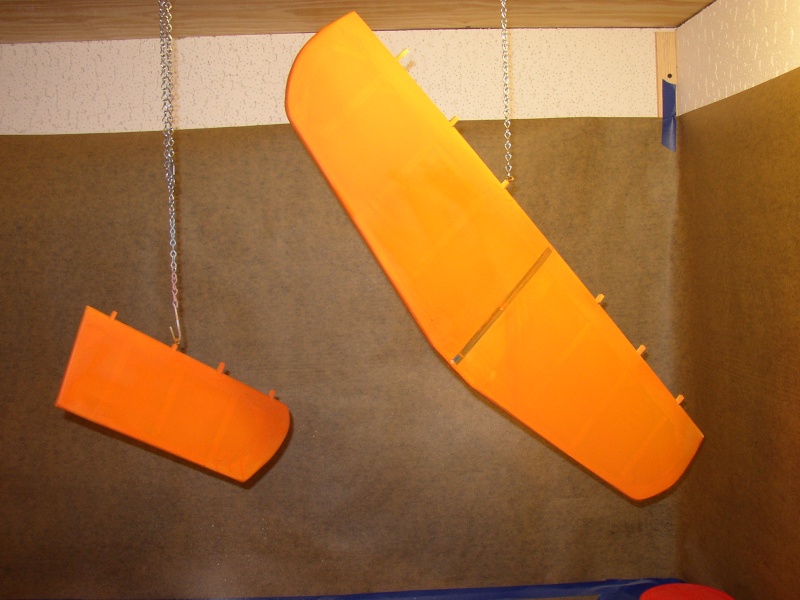 Part on the left (rudder) is closest to the correct color, less flash.


Last edited by teeceeveecee on 12/9/2011, 9:01 am; edited 1 time in total