Hi Guys:
Just a couple of pics so you know I am still working on Robinhood. Got the wing sprayed and had to see how it is going to look on the fuselage. I am real pleased with the look, the colors are much richer in natural light. I have all the cabin window frames cut out (.062 Birch Plywood) and the underside mortised out for the clear plastic (.031 acetate). I am trying several finish treatments for the frames, natural aluminum, white, and Midnight Blue as on the fuselage. Just have to see which looks best to me.
Tom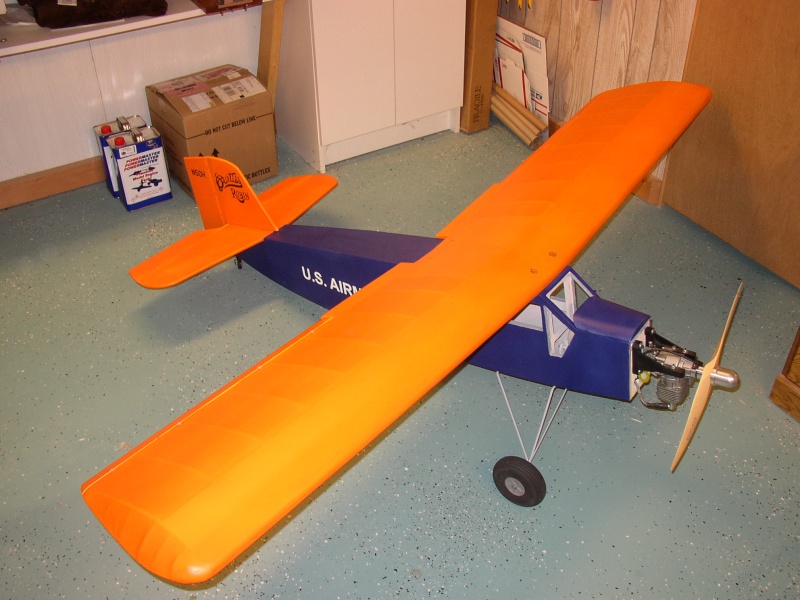 I think I will give the wings one more coat.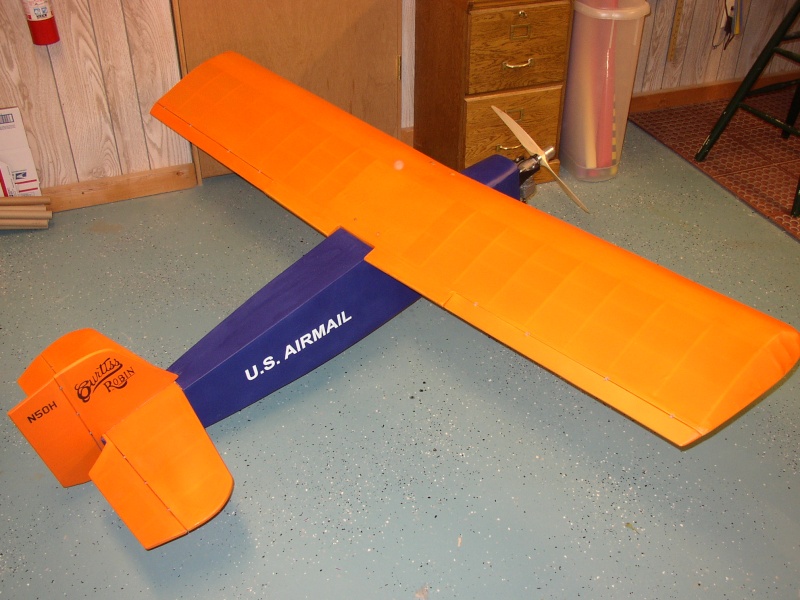 The airframe registration numbers on the right wing top and left wing underside will really make the wings pop. That spot is in the pic.