Hi Guys:
Got a couple of things for sale.
If anyone is interested call or e-mail.
Tom
608 868 2411
tomgin1@msn.com
First is my Easy Sport. 750 sq/in Rated 40 size 2-stroke. I have a ASP FS61 AR 4-stroke in the airframe and it is a beautiful combination. I flew my earlier copy with a OS FX 46 and it was a very fast bird.
I will sell with or without the engine/spinner setup. Airframe only $105.00 with engine $180.00. Engine and airframe have about 30 flights, no damage.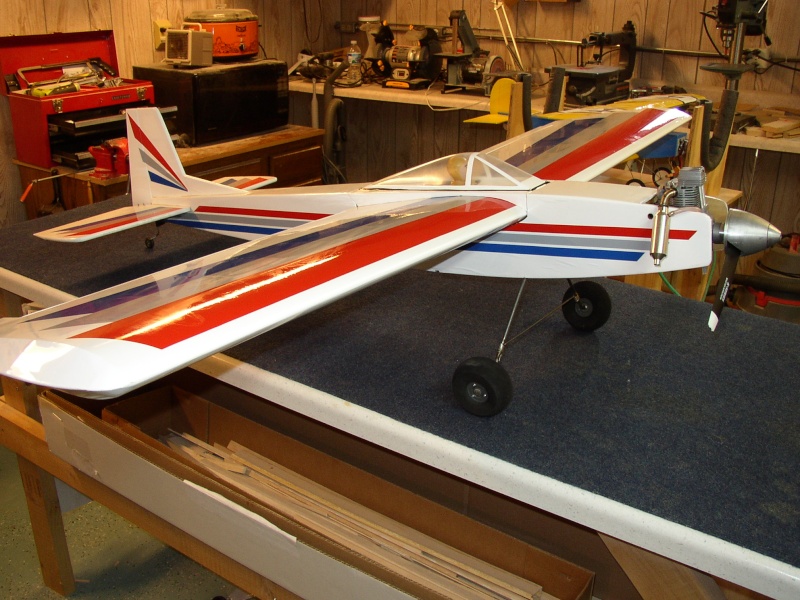 Next is a Goldberg TIGER-60 kit, brand new. Currently sells for $140.  at Tower, I will take $100.00 for mine.